TOP OF PAGE
Conference room
In today's competitive market, MIRROR IMAGE offers you a competitive edge above all else – an edge both in design and technology that will keep its momentum for years to come.
MIRROR IMAGE will perfectly adapt to any video conferencing system, giving you the impactful impression you need at any meeting.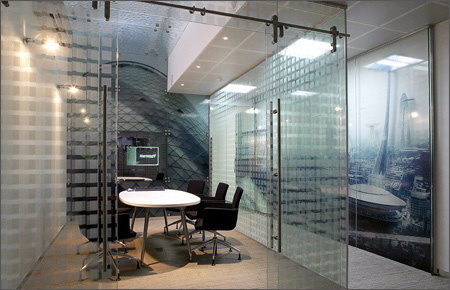 Elevator
Going Up? MIRROR IMAGE will elevate any elevator.
One of the best places to grab captive audiences attention are elevators. Your visitors will face waiting areas in inside or in front of the elevator. Mostly they do a last check of hair, suit and beauty inside the mirror before entering or disembarking. The MIRROR IMAGE elevator application is sure to keep your message out there with an elegant and most futuristic appearance that will underline your modern building designs of tomorrow.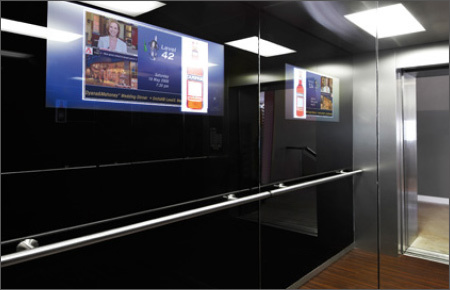 Hairdresser's & Beauty Salon
Extraordinary beauty service takes a little bit more than the ordinary - MIRROR IMAGE for beauty environments enhances your competitive edge while treating your customers to welcomed entertainment. Whether sitting down for a cut and color, or even just getting their nails done, MIRROR IMAGE is an ideal distraction. Your customers will have access to the latest movies, celebrity news, or delicious cooking recipes – all while looking beautiful.
With the ability to seamlessly integrate into your original salon design, this innovative interior technology is that extra something that will compliment the beauty trends of tomorrow while setting any establishment apart from the competition.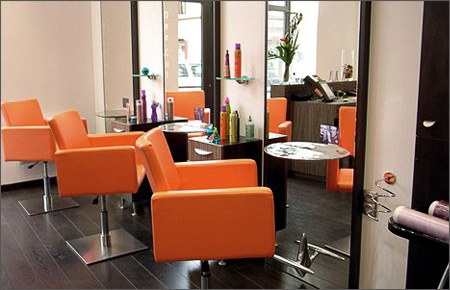 Lobby
Want to make an impression that lasts?
MIRROR IMAGE is an elegant yet powerful communication tool that engages the viewer. The screen is well secured behind the glass or mirror, and enhances your message with your corporate identity in a subtle, sophisticated manner.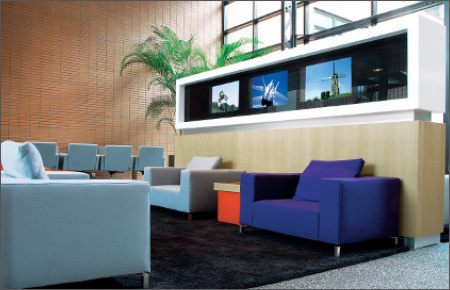 Lounge
Make a statement at first glance.
MIRROR IMAGE offers an elegant, perfectly customised, first impression. Integrate your marketing, statements, and advertorials into a dramatic display of elegance.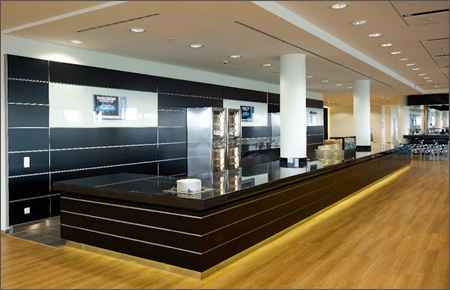 Marine
Here at ad notam we believe that your taste is the only thing that matters. Your yacht is a unique expression of your personality. That is why ad notam offers a complete integration of your MIRROR IMAGE solutions into your interior design for most exclusive and state of the art yacht and marine living.
Not only the limitless customisation options, also the so called MAGIC MIRROR effect, will WOW your guests with a unique audio/video experience. We will work with your designer and builders to install your MIRROR IMAGE where you want it, the way you want it, to ensure best quality and your complete satisfaction.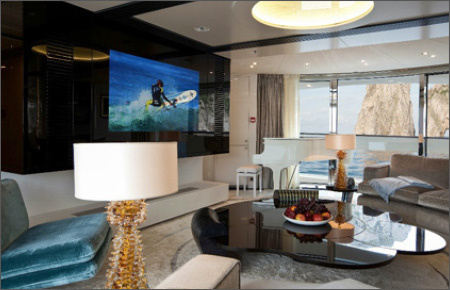 Medical
Clinically approved.
Whereas conventional medical room designs are increasingly furnished with monitors and displays, ad notam goes one step further and merges glass or mirror surfaces and AV technology into one seamless unit. Space saving, extremely low-key, easy to clean and due to behind glass or mirror installation dust protected, as well as antibacterial - all needed in medical applications.
In combination with the MAGIC MIRROR, your MIRROR IMAGE even becomes invisible when turned off.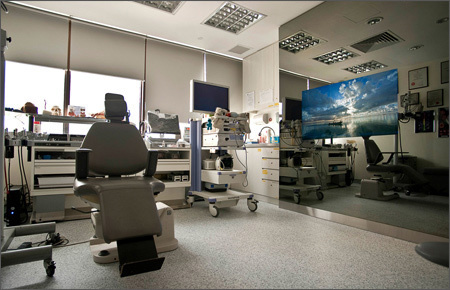 Public restroom
Imagine this – you're in a bar, you want to "powder your nose", you go into the restroom and see a mirror... wouldn't you look? Of course you would!
This is the beauty of MIRROR IMAGE in public restrooms.
The advertisement can be controlled remotely by our CMS software and is distributed onto a screen area within a mirror from a central server; there is no chance to miss it, and there is no chance you won't look.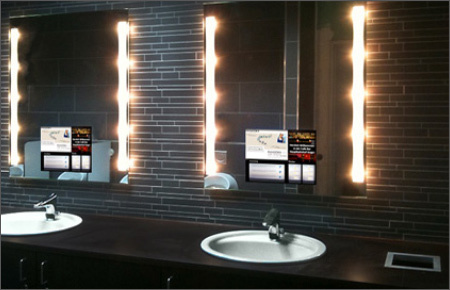 Restaurant, Bar & Club
Set a grand stage for your messages.
The sophisticated MIRROR IMAGE acts as an elegant and attention getting communication tool that captivates the observer.
In combination with MAGIC MIRROR, your MIRROR IMAGE even becomes invisible when turned off.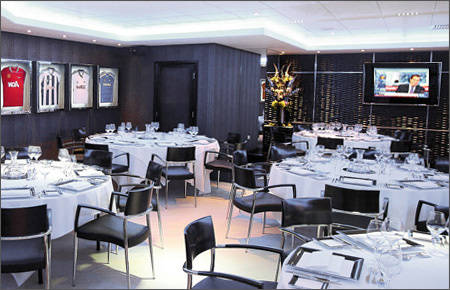 Retail
Want your customer's immediate attention?
MIRROR IMAGE offers a most dramatic new way to engage your customer. Whether it is a customised MIRROR IMAGE or one of our MIRROR IMAGE lines, it does so with style and elegance as your message is actually part of the mirror. You have made more than a sale. You have started a relationship.
After all, who can resist a mirror?
Our digital signage software allows you to easily display the content you want - on demand!