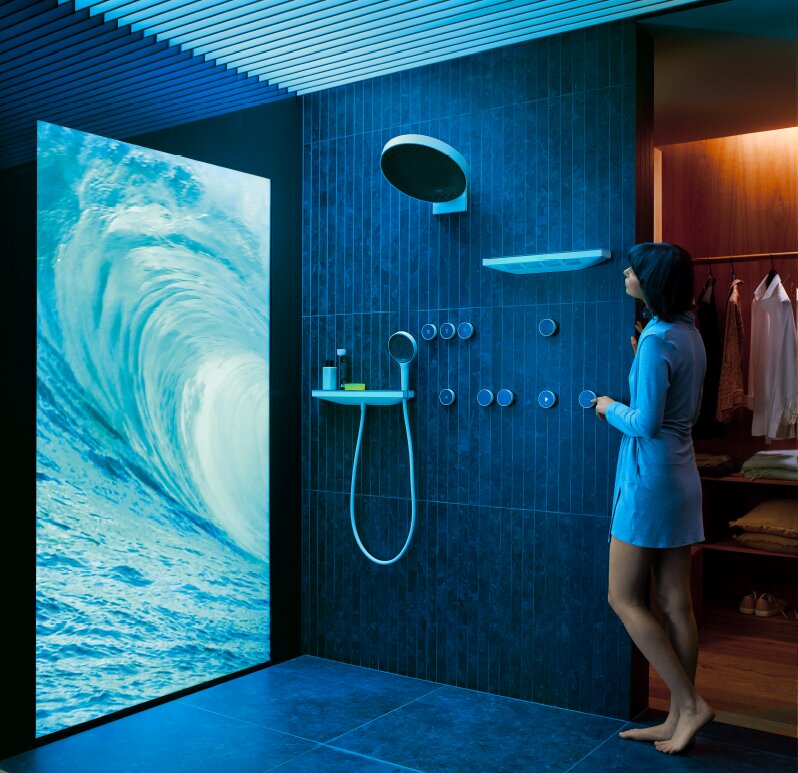 A new age in the bathroom
The world is spinning faster and faster, stress levels are rising – and with them, our deep need for rituals to slow down everyday life and bring us back into balance. It's no coincidence that "mindfulness" and "wellness" are key words of our time. The bathroom is evolving into a retreat where we can let go of it all and come to ourselves. New technological possibilities make it possible for us to experience water in a new, comprehensive way. We can make our desire for peace and balance a reality. This way, the daily shower becomes a highly personal experience.
Learn more about RainTunes
RainTunes is a digital innovation that focuses on people - and less on technology. "Smart Living" is what hansgrohe calls this segment. RainTunes pampers with shower experiences that bring more relaxation and well-being into everyday life.With seven pre-configured scenarios such as "Good morning", "Relaxation" or "Good night", showering becomes a freshness kick, a wellness experience or an aid to falling asleep. Depending on the programme, you see images on the ad notam RainScreen and hear sounds that harmonise with the respective water choreography. Smart LED lights bathe the bathroom in atmospheric light.Numerous experts supported hansgrohe in the creation of the scenarios: Sports physicians and fitness coaches, alternative practitioners and physiotherapists.
go to the hansgrohe product page >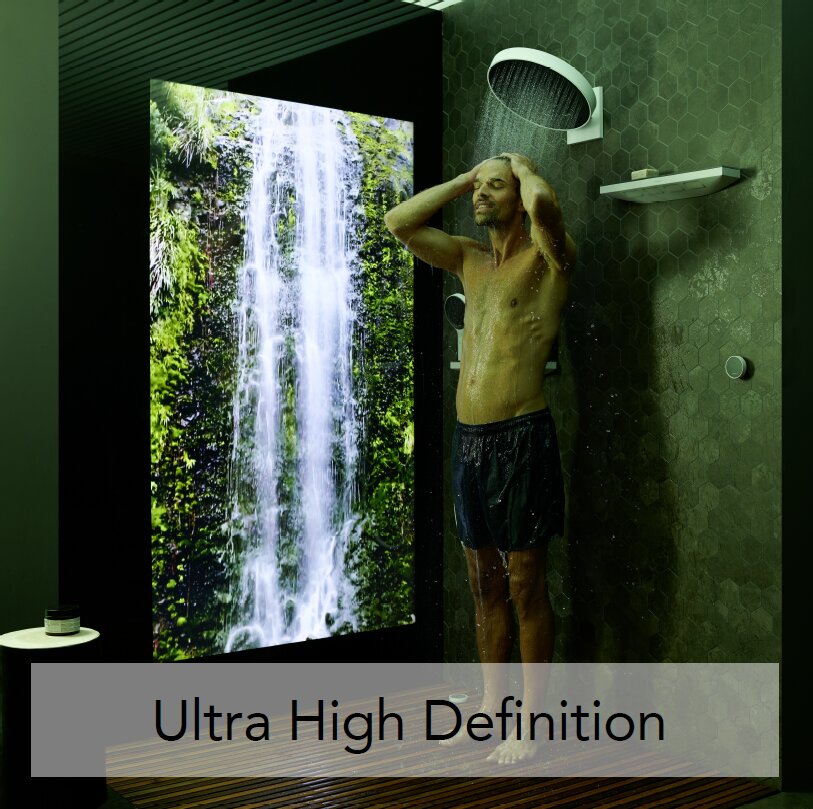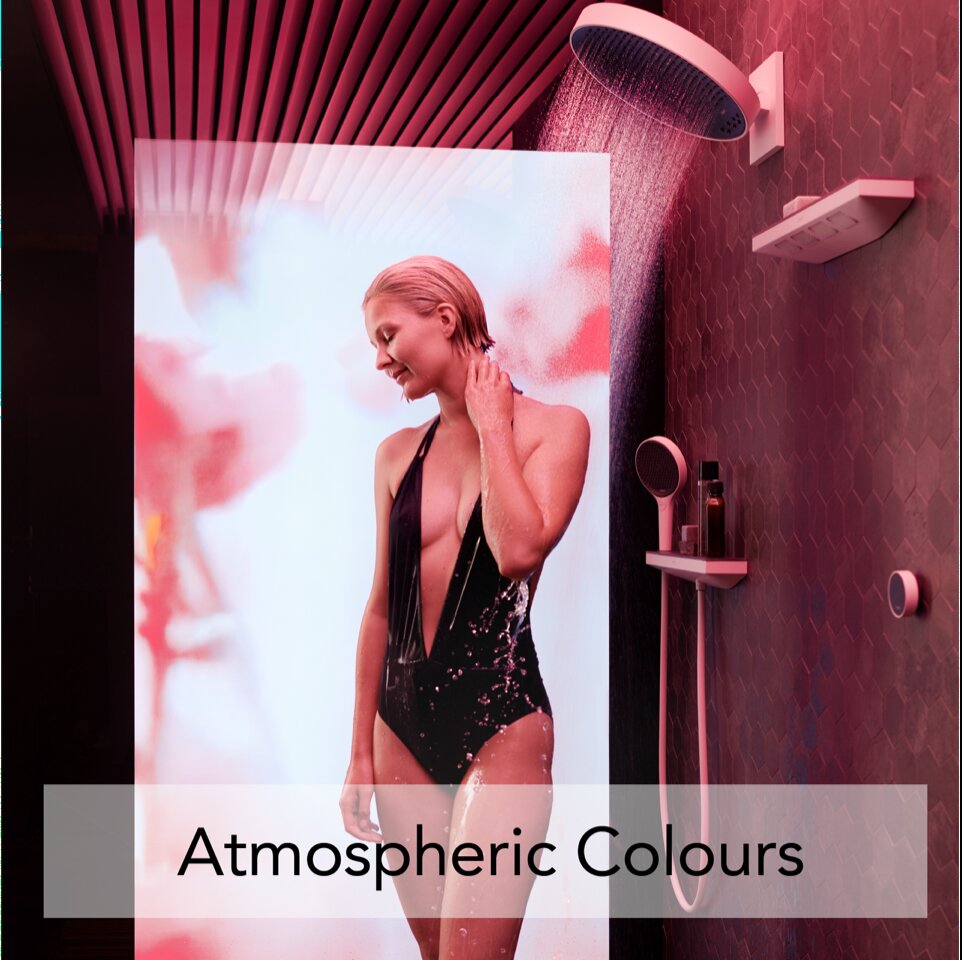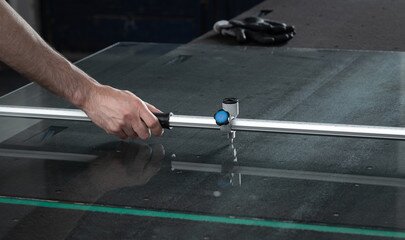 Made to measure
for perfect and seamless integration into your shower, our products are made to measure.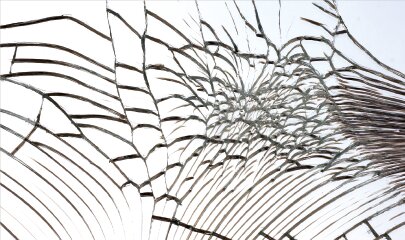 Laminated safety glass
binds splinters in the event of breakage by means of a tear-resistant film, thus considerably reducing the risk of injury.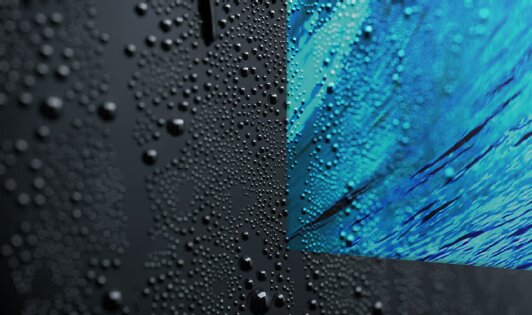 Jet water protection according to IPX5
prevents the ingress of water and is therefore suitable for safe installation in shower areas.
Seven preconfigured shower scenarios for your current mood
hansgrohe is launching RainTunes with seven shower scenarios. Water, video, sound, light, and aroma are combined to create a harmonious interplay. RainTunes turns showering into a wellness experience for now and then or a pleasant way to fall asleep. Experience your personal shower pleasure – for the perfect start to the day, a relaxing effect after a hard day's work, or some soothing recuperation after exercise. To do this, choose one of the preconfigured scenarios, depending on your mood and the time of day. With a tap of your finger, your shower will start the selected experience.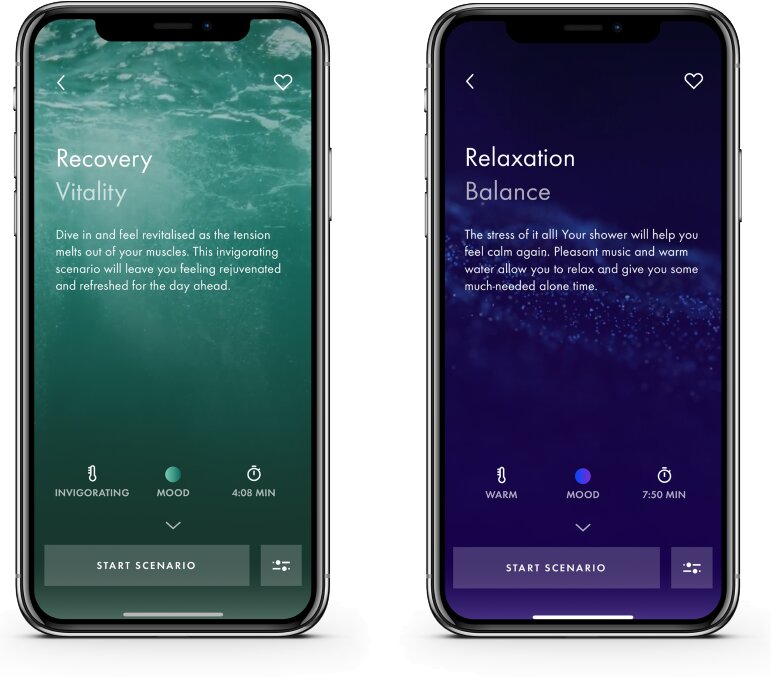 Good morning
Accompanied by a gentle sunrise and invigorating background sound, many small drops in this programme ensure a pleasant start to the day after you get up. Alternating with the concentrated jet of the hand shower, your circulation is boosted by gentle yet steadily cooling water to give you the energy boost you need for your day ahead.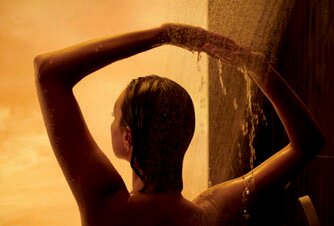 Vitality
Water accompanies us from morning to night: it is good for our organism, and not only as a drink. In the "Vitality" shower scenario, you revitalise your body. Alternating showers activate the body's defences, stimulate the circulation, metabolism and nervous system.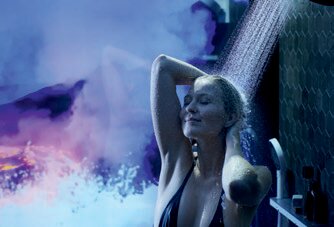 Nature
The time-out for in between. While soothing images of the Black Forest appear on the RainScreen, sounds of nature can be heard. You are enveloped by the gentle scent of the forest as well as by pleasantly warm drops. For a few moments, you are completely at one with yourself and can draw on inner strength.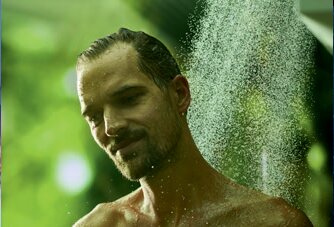 Recovery
This shower scenario is the ideal fitness partner for doing your body some good after a workout. Let yourself be enveloped by the uniquely gentle jet, massaged by the intensive jet and treated with the concentrated jet and regenerate specifically stressed body parts. The ideal alternating shower for every fibre of your body.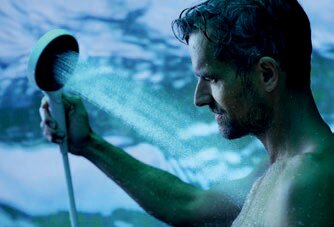 Relaxation
Most days are full of appointments. But you can look forward to the one with RainTunes. Simply switch on the shower scenario and switch off the stress - this is deceleration 2.0. Warm water and calm sounds let you forget everything around you. The programme brings you into balance and helps you recharge your batteries.
Good night
After a long day full of events, it is important to get some rest. RainTunes can also do good here with the "Good night" shower scenario. Combined with a calming light atmosphere, delicate aromas and soothing sounds, thousands of small water drops wrap around your body like a soft blanket - simply dreamlike.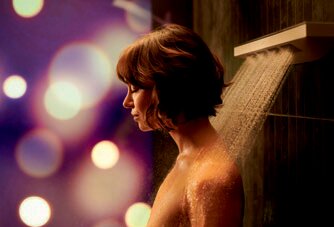 Beauty
Start your pampering programme with the pleasant and refreshing shower scenario "Beauty". Warm rain caresses your body, a stimulating water jet massages your head, a gentle facial shower pampers and cooling water vitalises your cells.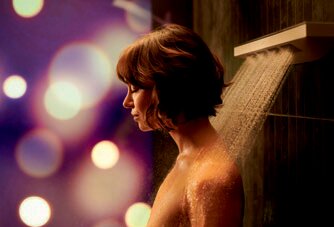 Model overview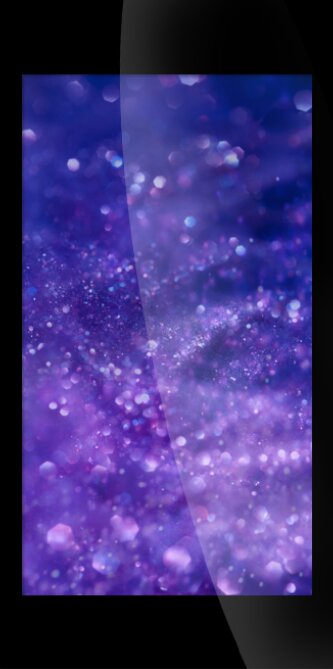 ad notam® RainScreen 86
86" 4K Display
800 NITS Brightness
1.892 x 1.063 mm Image area
Up to 3.150 x 2.000mm Laminated Safety Glass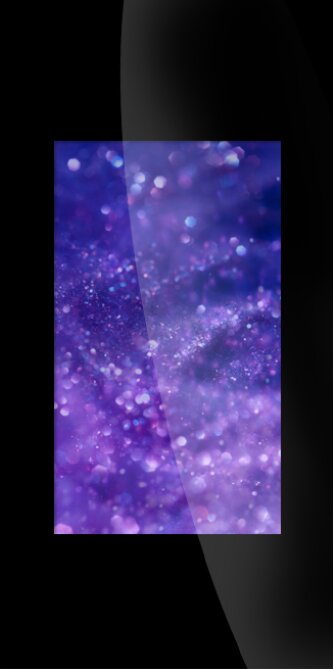 ad notam® RainScreen 65
65" 4K Display
800 NITS Brightness
1.425 x 800 mm Image area
Up to 3.150 x 2.000mm Laminated Safety Glass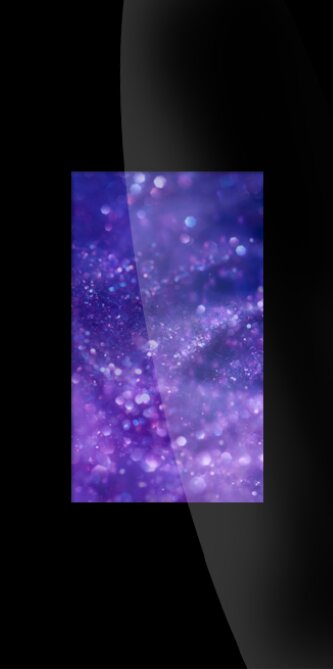 ad notam® RainScreen 55
55" 4K Display
700 NITS Brightness
1.206 x 677 mm Image area
Up to 3.150 x 2.000mm Laminated Safety Glass