TOP OF PAGE
Bathroom
MIRROR IMAGE redefines any bathroom to a bathroom powered by ad notam. MIRROR IMAGE's wide selection of mirror and glass options as well as screen sizes gives you all the tools you need to create the right MIRROR IMAGE for you. The end result will seamlessly integrate into your bathroom décor, all while redefining its level of sophistication.
Custom engineered for the harsh bathroom environment, MIRROR IMAGE is protected against humidity by a special casing, and is explicitly rated for operation in the bathroom (IP X2 and IP X4 ratings).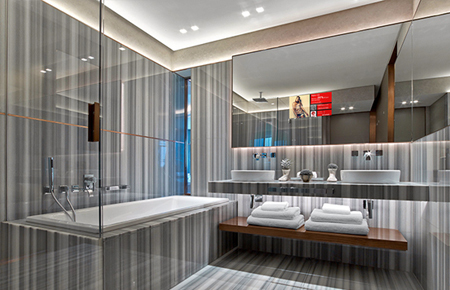 Conference room
In today's competitive market, MIRROR IMAGE offers you a competitive edge above all else – an edge both in design and technology that will keep its momentum for years to come.
MIRROR IMAGE will perfectly adapt to any video conferencing system, giving you the impactful impression you need at any meeting.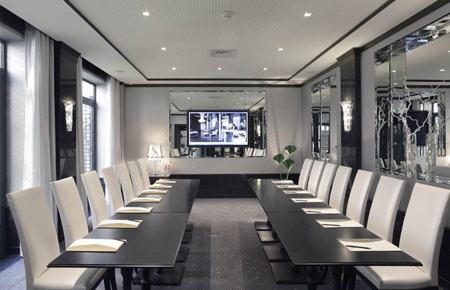 Guestroom
Want to ensure your guest's ultimate satisfaction?
MIRROR IMAGE is your solution.
Dazzle your guests with a new dimension to the entertainment and media unit in your guestrooms. MIRROR IMAGE can easily connect to your current Video on Demand or IPTV system, ensuring the highest quality when turned on, and turns completely invisible when turned off.
ad notam allows complete integration of MIRROR IMAGE into furniture design. Customize your room décor to your vision and aesthetics with elegance and style.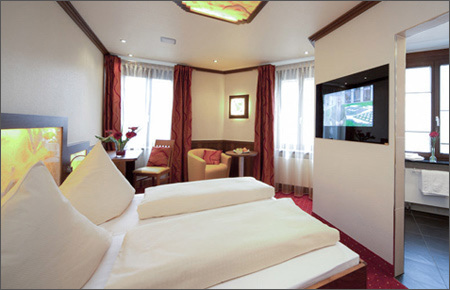 Public area
MIRROR IMAGE offers a dazzling, perfectly customized, first impression.
Integrate your marketing, advertisment activities, facilities highlights and attractions into a mesmerizing display of elegance.
From lobbies to lounges, from spas to public restrooms, from restaurants to bars and clubs or elevators; we've done it all.