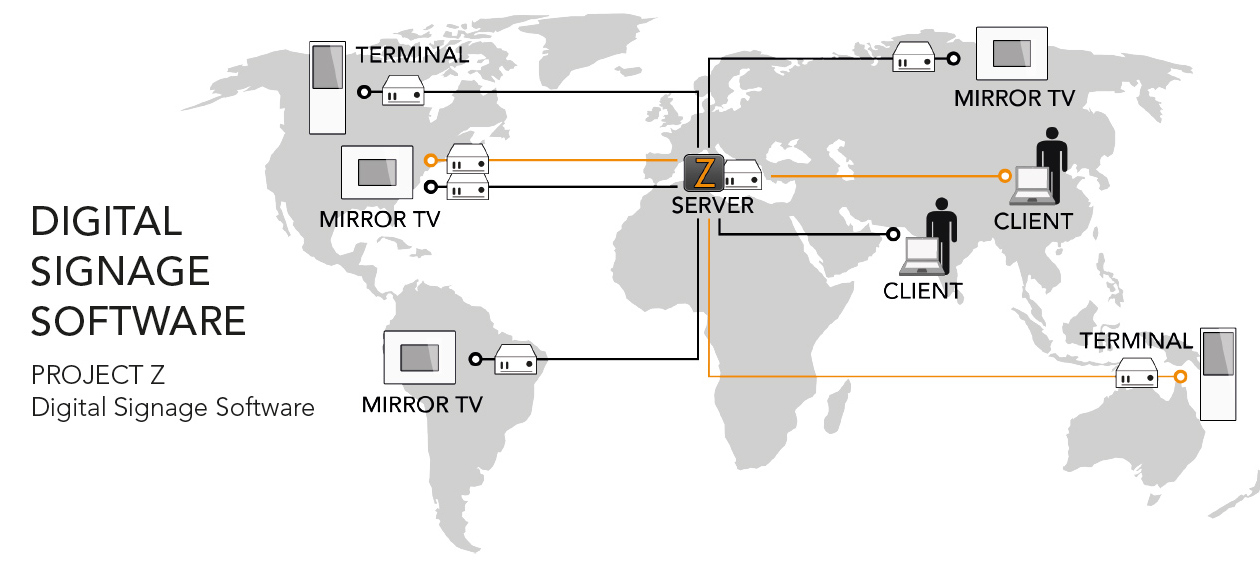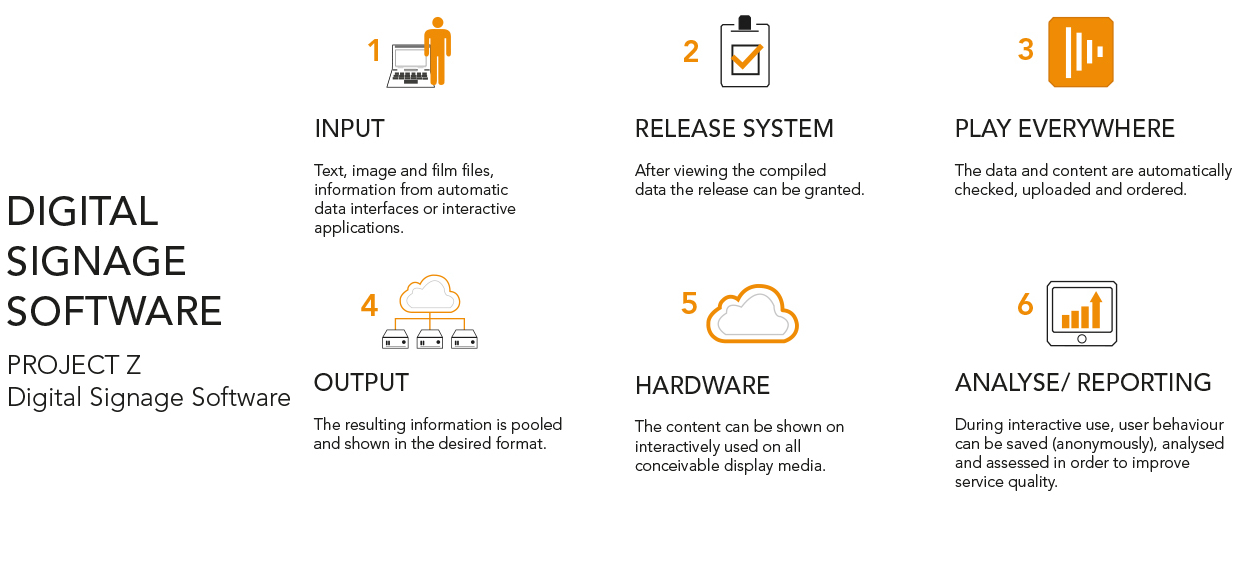 TOP OF PAGE
Digital Signage Software
Project Z - Digital Signage Software
Every digital signage solution needs software which ensures that all connected media systems run smoothly together. That is why ad notam has partnered with sophisticated PROJECT Z software technology. The PROJECT Z digital signage software enables you to display any type of information quickly, simply and individually on your ad notam screen when combined with our digital signage hardware player. Whether one or many digital media are to be operated and administered centrally – content can be managed and updated centrally in an easy and comfortable way – using any computer of your choice.
The very easy-to-use Content Management System PROJECT Z allows you to manage, monitor and update your digital signage solutions centrally. Playlists can be used to determine exactly when and what content is shown on which screens. PROJECT Z is a completely web-based solution to enable content administration and management from any location. The signage software is therefore not only extremely user-friendly but also compatible with existing IT infrastructures. PROJECT Z can be used to show a multitude of media formats – from static images to animations and videos. Interactive signage solutions via QR code or RFID are also a possibility with this digital signage software. The advantages of such a software program are clear: short update cycles guarantee efficient and cutting-edge communication; processes are optimized; costs are reduced (e.g. no more printing costs).
Visit the PROJECT Z website to learn more.
It is best to use ad notam's Digital Signage Player Hardware in combination with this software application.